Tecsun pl-660 FM Stereo LW MV SW-SSB AIR PLL SYNTHESIZED Radio
Sample/Wholesale

Price

Shipping

Carrier

Buy it Now

1 pcs sample

110 USD
/pcs

25 USD

Airmail 25days




5 pcs

95 USD
/pcs

85 USD

DHL/UPS 7-10days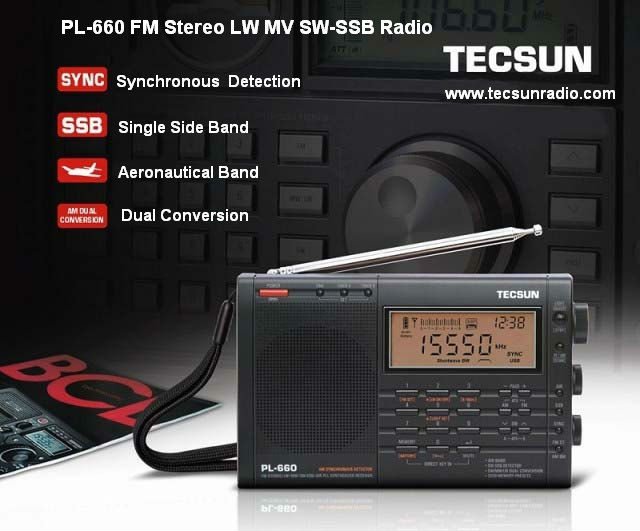 Descriptions:
———————————————————————–
A radio can  FM stereo, MW, LW, short wave, single-sideband (SSB) and  AIR PLL SYNTHESIZED.
Short-wave single-sideband (SSB) is divided into Upper sideband (USB) and lower sideband (LSB) to receive independently,it strong to suppress the interference.
With FM / SW external antenna jack,and 3 files of High / medium / low sensitivity control switch,facilitate the remote receiver.
Six kinds of way to choose the radio stations:Manual search radio frequency,direct digital frequency input, manual station search stored (VM), directly addresses stored digital radio, radio frequency automatic search browse, browse the stored automatically search for radio frequency.
FM receiver covers range is:76-108MHz . Can receive in China and Europe, the United States, Japan FM radio frequency, You can listen to the domestic part of the campus radio and TV sound, to enjoy FM stereo radio using headphones.
Multi-function digital adjustment knob:Can set the time, adjust the frequency, select the memory page and address.
Two-time boot menu, boot to listen to stored radio frequency,A intelligent power Switch,can automatically start power and Shutdown.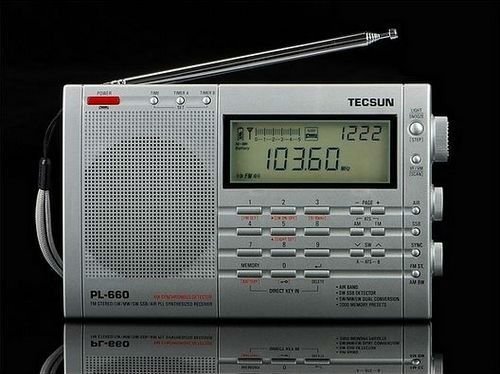 Specifications:
—————————————————————————
Frequency Modulation (FM):76-108MHz; smart step 0.01MHz/0.1MHz
frequency coverage:
Standard :87-108MHz (for the exception of Japan, all countries other than Russia)
Germany :87.5-108MHz (German FTZ standards, set to display 88-108MHz)
Japan :76-108MHz (including the domestic part of the campus radio and TV audio channels 4-5)
AM (MW):
522-1620kHz; smart step 1kHz/9kHz (for Asia, Africa and Europe)
520-1710kHz; smart step 1kHz/10kHz (for North America)
Longwave (LW):100-519kHz; smart step 1kHz/9kHz
Shortwave (SW):1711-29999kHz; smart step 1kHz/5kHz
Air Band (AIR):118-137MHz; smart step 1kHz/25kHz
The noise limit of sensitivity:
Frequency Modulation (FM) (S / N = 30dB) better than 3uV
AM (MW) (S / N = 26dB) better than 1mV / m
Longwave (LW) (S / N = 26dB) better than 5mV / m
Shortwave (SW) (S / N = 26dB) better than 20uV
Single sideband (SSB) (S / N = 10dB) better than 1uV
Air Band (AIR) (S / N = 10dB) better than 5uV
SNR
Frequency Modulation (FM): better than 60dB
The long-wave (MW / LW): better than 45dB
Shortwave (SW): better than 50dB
FM stereo separation: better than 20dB
The output power (10% distortion)
Speaker: ≥ 450mW
Headset: ≥ 10mW
Headphone:
Diameter 3.5mm/32Ω stereo headphones
Size:114*187*33mm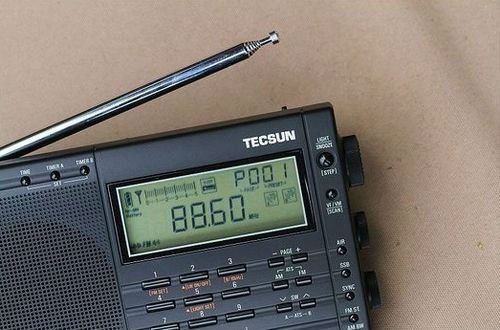 Sample/Wholesale

Price

Shipping

Carrier

Buy it Now

1 pcs sample

110 USD
/pcs

25 USD

Airmail 25days




5 pcs

95 USD
/pcs

85 USD

DHL/UPS 7-10days